Verfasst von admin am 24. January 2011 - 19:46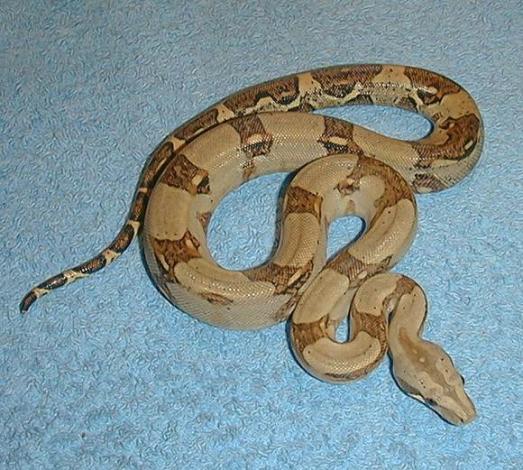 Boa c. longicauda, drei Monate altes gelb/schwarzes Baby. Die Körperzeichnung ist noch hellbraun, die Kopf- zeichnung kaum sichtbar
Top - Bloodline H + E Stöckl
Beschreibung_en:
Boa c. longicauda - High Yellow Variant; juvenile, Top Bloodline by H+E Stöckl. The beautiful yellow tinge will increase with every shedding.
Beschreibung_fr:
Boa c. longicauda

(bébé jaune et noir âgé de trois mois)

Les motifs sont encore de couleur fauve, les marques de la tête sont à peine visibles

Top - Bloodline
Um das Bild in Originalgröße betrachten zu können, klicken Sie bitte auf den oberen bzw. unteren Bereich des Bildes.
To view the picture in original size, please click on the top or bottom of the image.
Cliquez en haut ou en bas de l'image pour la visualiser dans son format original.