Verfasst von admin am 24. January 2011 - 19:46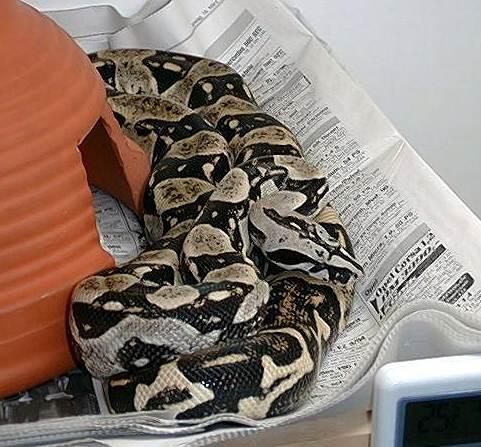 Boa c. longicauda, drei Jahre alt. Das Muster ist nun schwarz wie die Nacht. Die Entwicklung ist abgeschlossen. Es handelt sich um ein schwarz-weisses (anerythristisches) Exemplar.
Top - Bloodline H + E Stöckl
Beschreibung_en:
Boa c. longicauda - Black&White Variant (anerythristic); Top Bloodline by H+E Stöckl
Beschreibung_fr:
Boa c. longicauda

(âgé de trois ans)

Les motifs sont noirs comme la nuit. Le développement est achevé

Top - Bloodline
Um das Bild in Originalgröße betrachten zu können, klicken Sie bitte auf den oberen bzw. unteren Bereich des Bildes.
To view the picture in original size, please click on the top or bottom of the image.
Cliquez en haut ou en bas de l'image pour la visualiser dans son format original.