Verfasst von admin am 24. January 2011 - 20:47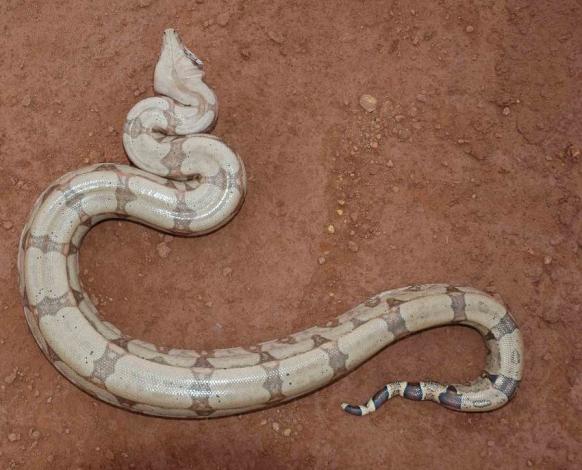 Diese Kurzschwanzboa wurde im Brasilianischen Pantanal fotografiert. Auf dem Bild sieht man sehr gut die typische Schwanzlänge von Boa c. amarali. Vergleicht man diese mit der Schwanzlänge der aus den USA stammenden "Südbrasilianischen Amaralis" sieht sogar ein Blinder dass es sich bei jenen Tieren nicht um reinrassige Boa c. amarali handeln kann. Sonst hätte man sich auch den Namen "Kurzschwanzboa" sparen können. Vergleichen Sie einfach nur mal die beiden Bilder und werfen Sie einen Blick auf die Schwanzlänge von den Boas, die als "Südbrasilianische Amaralis bezeichnet werden". Foto: Klecio Silva
Beschreibung_en:
Boa c. amarali from Brazil (Pantanal)
Beschreibung_fr:
Boa c. amarali Brésil (Pantanal)
Um das Bild in Originalgröße betrachten zu können, klicken Sie bitte auf den oberen bzw. unteren Bereich des Bildes.
To view the picture in original size, please click on the top or bottom of the image.
Cliquez en haut ou en bas de l'image pour la visualiser dans son format original.