Verfasst von admin am 24. January 2011 - 14:53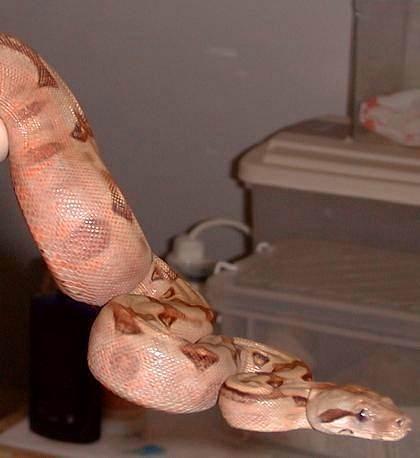 Dennis Sargent, ein bekannter Boa Züchter in Winter Park/Florida produzierte erstmals eine wunderschöne Variante der Bahia Island Boas. Er nennt sie "Firebellies" (Feuerbäuche).
Beschreibung_en:
Firebelly boa from Roatan (Islas de Bahia/Honduras)
Beschreibung_fr:
Dennis Sargent, le célèbre éleveur de boas de Winter Park/Floride fut le premier à produire une merveilleuse variante de ces boas des Islas de la Bahia.

Il les baptisa "Firebellies".
Um das Bild in Originalgröße betrachten zu können, klicken Sie bitte auf den oberen bzw. unteren Bereich des Bildes.
To view the picture in original size, please click on the top or bottom of the image.
Cliquez en haut ou en bas de l'image pour la visualiser dans son format original.