Verfasst von admin am 24. January 2011 - 20:20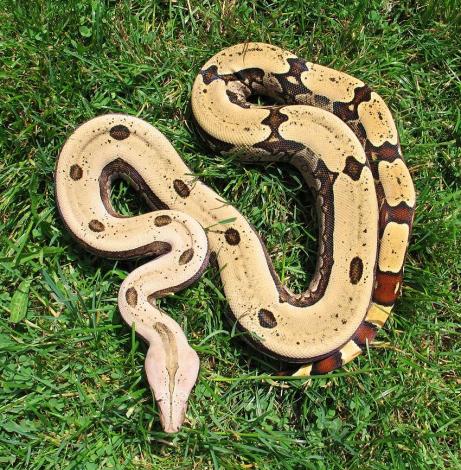 Unsere Blutlinie der Bolivianischen Kurzschwanzboas (Boa c. amarali). Die Tiere weisen eine reduzierte oder fehlende Sattelfleckenzeichnung auf. Diese ist zudem teilweise punkt- oder tropfenförmig. Bei dieser Zucht handelt es
sich um extrem helle Boas mit einem sehr ansprechenden Optik.
Weltweit wird diese Blutlinie bisher nur von uns gezüchtet.
Beschreibung_en:
Boa c. amarali - Bolivia (dotted bloodline)
Beschreibung_fr:
Notre nouvelle lignée de boas à queue courte de Bolivie

(Boa c. amarali)

(mâle nc dans notre élevage)
Um das Bild in Originalgröße betrachten zu können, klicken Sie bitte auf den oberen bzw. unteren Bereich des Bildes.
To view the picture in original size, please click on the top or bottom of the image.
Cliquez en haut ou en bas de l'image pour la visualiser dans son format original.