I have visited Latin America many times and spent nearly two months in southeastern Peru one year ago. Do you know how many wild Boa c. constrictor/Peruvian Redtails I saw? I did not see one. I was in their territory and found a few other species but no Peruvian Redtail Boas. I alerted everyone that a goal of mine was to see and photograph Boas and there would be a financial reward for any discovered for me to see.
I hiked miles and miles both night and day and still never happened upon any. We did see Green Anacondas that would bask for a couple of hours in the sun before disappearing. On cloudy days they were not to be found.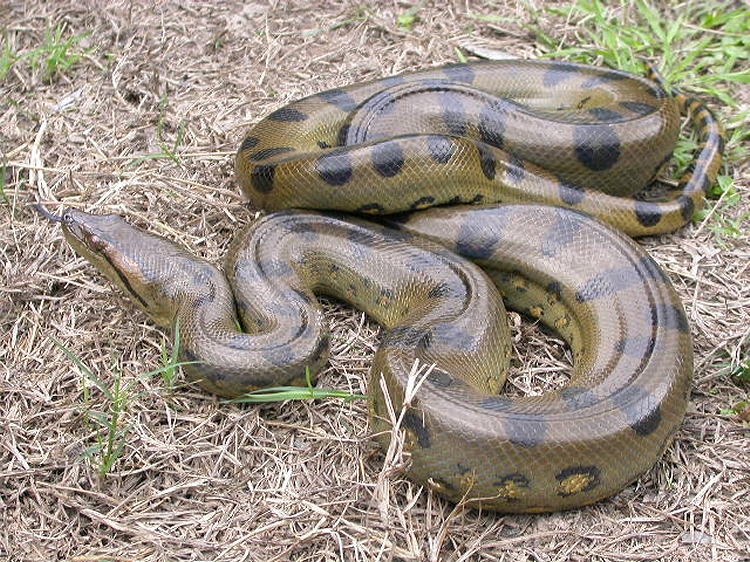 Anakonda basking in the sun. Photo taken by John Messenbough in Peru
The natives told me that they don't not see boa constrictor during the dry season but when the rains began, they would see them randomly once again. It is my assumption that some snakes are retreating underground (there are many Armadillo burrows throughout the forest) to a cooler, more humid temperature.
Nature television shows have spoiled us into believing that wildlife is easy to see from the fantastic animal footage they provide. This couldn't be further from the truth. They are there but extremely hard to detect because of the mutitude of hiding places and their camouflage which allows them to go undetected. Latin American guides have told me that zoo specimens have sometimes been flown into a location so that the naturalist on camera can appear as if he/she has just the specimen in the wild.
I'm certain there are those that can find some of these elusive creatures if given time but it is very difficult. One is just as likely to find one of the other multitude of species as they are their target specimen.
---
This was the report by John Messenbough. His experience is not an isolated case. We often have been told that one can walk through the rainforest for many weeks searching for Boa constrictor and seeing not a one.
That proves that a few trips to South America don't make a boa specialist.