Submitted by admin on 24. January 2011 - 14:40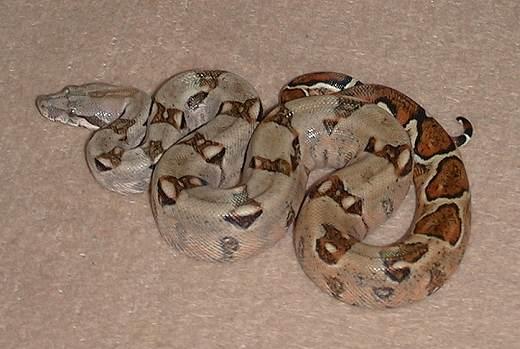 Die Imperatoren aus Ecuador gehören nicht zu den großen Boas. Wir vermuten, dass die Weibchen eine Länge von 1.80 m nicht überschreiten. Nach unserem Kenntnisstand gibt es in Deutschland bisher nur einen Züchter dieser selten gehaltenen örtlichen Form.
Beschreibung_fr:
Boa c. imperator Equateur
Um das Bild in Originalgröße betrachten zu können, klicken Sie bitte auf den oberen bzw. unteren Bereich des Bildes.
To view the picture in original size, please click on the top or bottom of the image.
Cliquez en haut ou en bas de l'image pour la visualiser dans son format original.